Dr Shahram SadeghiMD, FAFRM (RACP)
Specialist Rehabilitation Physician
Subspecialty expertise in Electrodiagnosis (Nerve Conduction and Electromyography Studies)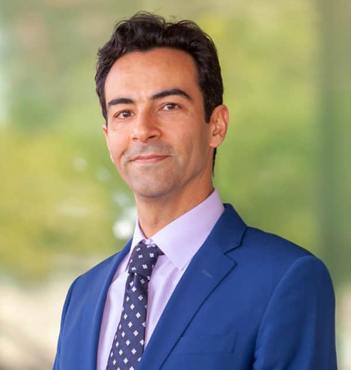 Dr Shahram Sadeghi is a graduate of Australasian Faculty of Rehabilitation Medicine (Royal Australasian College of Physicians).
He previously worked overseas as a specialist for 11 years:
In different settings as a consulting physician (private and public sectors)
As a research assistant professor where he published international manuscripts, mostly on muskuloskeletal pain (in musicians, workers, on fibromyalgia) and electrodiagnostic medicine (nerve conduction studies and electromyography)
Dr Sadeghi moved to Australia from Tehran in 2014 and has worked in different hospitals including most recently the Royal Melbourne Hospital between Feb 2014 and late 2018 when he joined Precision Brain, Spine & Pain Centre.
He is performing GNCV and EMG for Melbourne Arthritis patients.
Special Interest
Nerve conduction studies (NCS)
Back & Neck pain
Musculoskeletal pain
Failed back surgery syndrome
Complex regional pain syndrome (CRPS)
Persistent post-surgical pain
Post trauma pain
Neuropathic pain
Visceral pain
Myofascial Pain syndrome
Widespread pain syndrome
Osteoarthritis
Special Services
Fluent in English and Persian/Farsi/Dari
Approach to Patient Care
High quality of compassion
Respect
Communication & professionalism
Workcover & TAC patients
Precision Brain, Spine & Pain Centre
Integrated clinical care
Neurosurgery and spinal surgery
Pain medicine and musculoskeletal medicine
Neurology
Psychology and psychiatry
Occupational Medicine
Rehabilitation