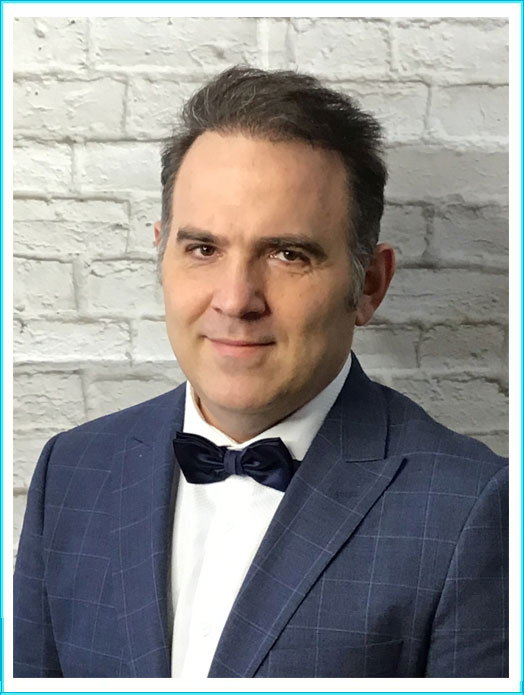 Dr Farshad Ghazanfari
MD, FRACP, MSc Sports Medicine Consultant Physician and Peri Operative Physician
Musculoskeletal and Sports Physician
Dr Farshad Ghaz (Ghazanfari) is an Acute and General Medicine Consultant Physician with special interests in:
Rheumatology and Arthritis
Sports Medicine
Musculoskeletal Injuries including Fibromyalgia
Peri-Operative Medicine
Photo and Energy Medicine
Musculoskeletal laser therapy
Dr Farshad is the founder of Melbourne Arthritis established in 2014.
Holistic Medicine Interests:
HUESA Mindfulness & Yoga, Mind body transformation, Pranic healing, Reiki and Therapeutic Hypnosis.
During basic and advanced training in Internal Medicine, Dr Farshad pursued his passion for Rheumatology and Musculoskeletal Medicine.
He has been caring for patients with a broad spectrum of Rheumatological & Musculoskeletal Disorders ever since.
Dr Farshad Approach
Clearly, Dr Farshad shows his Holistic Vision toward health and wellness when considering the service scope at Melbourne Arthritis.
He aspires to promote his patients' health in bio psycho-spiritual aspects rather than only focusing on the physical body alone.
Dr Farshad believes the true healing for chronic illnesses should also combine with a patient inner strength, and mentors his patients toward holistic health including:
 Coaching Mindfulness
  Teaching HUESA yoga (certified HUESA Yoga practitioner)
Practice Team Collaboration can include:
The expert allied health team
 Therapeutic Hypnotherapist,
 Naturopath and myotherapist,
 Meditation couch and Emotional Health Mentor
Regenerative Health
His Sports & Regenerative Medicine procedures include
 Cellular Matrix 
Local Steroid,
Durolane Gel(Artificial cartilage),
 biological therapy and PRGF,
 Trigger Point injections
Prolotherapy Injection for Osteoarthritis Tendinopathies & Tear,
Meniscus Tears treatment and Other Sports Injuries,
Locations
Consulting Locations
Dr Farshad consults at
Blackburn
Knox Consulting, Suite 1a, Manningham Specialist Centre,
Southeastern Specialist Centre, Dandenong North
Operating Locations
Dr Farshad has admission rights at:
Knox, Warringal Hospital,
St Vincent's Private, Mulgrave hospital
Waverley Private Hospital
Referrals
Dr Farshad is able to see urgent referral if directly contacted by GP's or other Specialist colleagues.
GP's can contact our Team Leader for direct admissions on:
Languages
Dr Farshad can speak Farsi and Dari in addition to English.
Personal
His hobbies are table tennis and playing the guitar and watching spiritual documentaries on Gaia. Meditation and Arhatic Yoga is his routines.
Specialty & Interests
Rheumatology and arthritis
Elderly arthritis medicine
Sport and musculoskeletal injuries
Acute and general medicine and Metabolic and weight loss management
Chronic musculoskeletal pain syndromes such as fibromyalgia
Peri operative medicine and photobiostimulation (cold laser) in arthritis and spine management
Holistic medicine including Mindfulness, Pranic healing, Reiki and medical Hypnosis
Contact Information
Main Office
201 Canterbury Road
Blackburn, VIC 3130
Knox Private Hospital
Suite 1a
262 Mountain Hwy
Wantirna, VIC 3152
Southeastern Specialist Centre
327 Gladstone Rd
Dandenong North, VIC 3175
(03) 8640-0437
info@melbournearthritis.com.au
www.melbournearthritis.com.au
Book an Appointment
Training & Degrees
MD, Tehran University of Medical Sciences 2000
MSc Sports Medicine, Master's Degree in Sports Medicine from the University of Queensland in 2018
FRACP, Fellow of both the American and Australian College of Physicians (Musculoskeletal Medicine)
Geriatrics training at Monash Health (part).
Training
Dr Farshad takes teaching quite seriously and has been affiliated with different universities for the last 8 years and is acknowledged as an outstanding tutor and Mentor.
Awards
Dr Farshad Ghazanfari has been awarded prizes for:
Acute Care Medicine Course, Melbourne (First Prize out of 180 Australia fellows, registrars & consultants) 2014.
Lupus in Indigenous population of the Top End of Northern Territory, Australian Rheumatology Assoc, Travel Scholarship won, 2013.
Co morbidities and delirium in the geriatric population in Melbourne east with neck of femur fracture won the First poster presentation in the Eastern Health Research Symposium, 2014
Research
His research in elderly rheumatology/Geriatric population in Melbourne won the First poster presentation in Eastern health research symposium in Dec 2014.
His research on Lupus in Indigenous population of top end of Northern territory won Travel scholarship from Australian rheumatology association in May 2013.