Mohammad Sadeghzadeh
Sport Physiologist and Rehab Trainer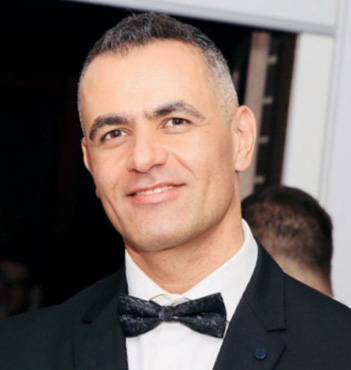 Mohammad is a seasoned professional in the field of sport and fitness, holding a Master's degree in Sport Physiology. With over 25 years of dedicated experience, his journey in this industry has been diverse and rewarding.Throughout his career, he has actively participated in various roles, including being a basketball player, coach, and swimming coach. Mohammad's expertise extends to sports such as judo, basketball, swimming, and volleyball.
He has had the privilege of working with numerous athletes from different disciplines, honing their skills and nurturing their potential.One of Mohammad's most rewarding experiences has been working with injured players, helping them regain their fitness and confidence to return to their respective sports. Additionally, he has had the privilege of lecturing at the university level and mentoring aspiring personal trainers.Mohammad's passion extends beyond the professional realm, as he is deeply committed to supporting young athletes in their development. He firmly believes that by training intelligently, with a strong emphasis on proper techniques and knowledge, we can significantly reduce the risk of injuries and enhance the overall quality of life for athletes. This principle holds true not only for athletes but for individuals pursuing a healthier lifestyle.Mohammad is dedicated to promoting a culture of informed training and injury prevention. With his extensive experience and expertise, He is eager to contribute to the advancement of sports and fitness. Together, we can create a world where athleticism thrives, and individuals live healthier, more fulfilling lives.Thank you for considering Mohammad's portfolio, and He looks forward to the opportunity of collaborating with you to achieve our shared goals in the world of sports and fitness.
Visit www.kianproactive.com.au for more info.