Mrs Morvarid Sadeghian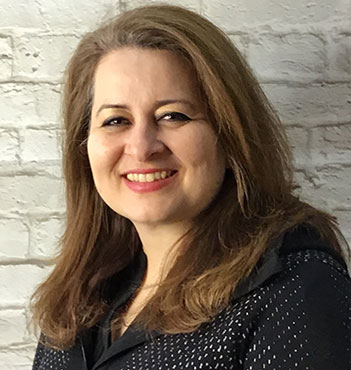 Morvarid graduated with a master of physiotherapy degree and she is a senior general physiotherapist with special interests in musculoskeletal disorders, incontinence and sports injuries.
She is committed to providing a holistic approach to the patient's care. Morvarid understands the importance of exercising and remaining active in people. Also, she has many years of experience in the rehabilitation of people with sports injuries.
Use of low- level laser or shock wave therapy may be integrated into the course of the treatment plan, if beneficial.
Morvarid offers an effective treatment plan for musculoskeletal conditions such as:
Low back pain, Knee pain, Hip pain, shoulder rotator cuff injuries, Knee reconstruction, Plantar fasciitis, Achilles tendinopathy, sub acromion or trochanteric bursitis, Neck pain, Headache, Disc herniation and so on.
Urinary incontinence affects up to 13% of Australian men and up to 37% of Australian women (Australian Institute of Health and Welfare report, 2006). In our clinic, we help people with incontinency( Urinary, Faecal or Double) to manage the condition better, by training pelvic floor exercises in conjunction with the breakthrough new Electromagnetic technology Emsella chair.
She currently works in Melbourne Arthritis located at 201 Canterbury Road, Blackburn 3130.
Please contact on 98701400 for booking a consultation appointment.