Dr Nas ParsianMental/Emotional health Consultant
Holistic Nurse Educator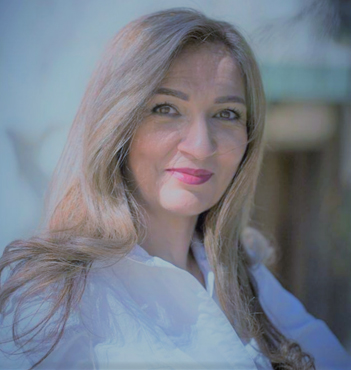 Dr. Nasrin (Nas) Parsian is a Holistic health professional, Academic Nurse and Emotional health Consultant, experienced for 25 years in a wide range of health and wellness paradigms, evidence-based practice in healthcare, children and youth well-being, chronic illnesses management, and her highest passion is on Spirituality and Health. She holds a PhD, from Deakin University in Melbourne, on spirituality and self-transformation in people with chronic health condition (focusing on diabetes-type 1 management).
She has a strong background in higher education and research, Neuro-Linguistics Programming (NLP) practice, transformational coaching and hypnotherapy. She is also a member of American Board of Hypnotherapists and a Board member of Non-For-Profit foundation of Global Youth Mental Health Awareness (GYMHA).
Dr Parsian is currently working both in academia, as a senior lecturer and course convenor in the Institute of Health and Management, and a mental/Emotional Consultant/Educator in her private consulting practice. Her vision adheres to an integrative approach for people's health issues with the focus on Heart-Based Inner wellness.
She offers one-on-one consultation, on-line courses and live workshops on inner wellness, Relationships and also certificates for hypnotherapy.
Nasrin's strongest passion is to help people achieve their optimal physical and emotional well-being through the process of inner transformation.
Her consulting areas focus on optimising self-empowerment, self-transformation, stress management, mental/emotional health, trauma healing, and resilience in challenging situations. She believes heart has a powerful role in transformation and inner wellness.
Nasrin also motivates people to create and follow a purpose and meaning in life and helps them break state through empowerment and improve their well-being by connecting to their inner intelligence. She is here to help people become aware of their being in deeper layers, unfold the unknown areas, become friend with themselves and empowered to manage their wellness and ultimately create their new identity.
Her deep passion of ancient mystics of Rumi and spiritual wisdom enlightens a vision of harmonious and heart-centred health.
Nas has a compassionate personality with a higher purpose to uplift and inspire people to transform the Old Self to New Me, rewire their mind, connect to their heart, and create a healthier life.
You can contact Dr Nas Parsian at her email: info@drnasinnerwellness.com
You can also find her in: