Dr Arun Dhir
MS FRCS (Edinburgh UK) FRACS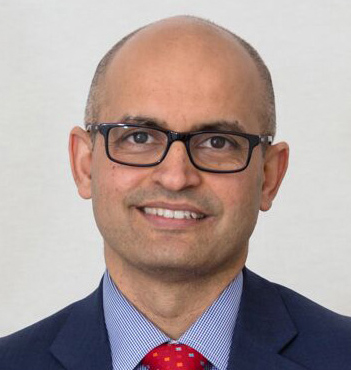 Dr Arun Dhir a specialist upper gastrointestinal, bariatric and general surgeon and a Fellow of The Royal Australasian College of Surgeons (FRACS).
Are you looking for a compassionate doctor who can perform complex Gastro-Intestinal procedures including Weight Loss Surgery in Melbourne? You'll find Dr Arun Dhir a thorough, highly skilled and dedicated G.I. Surgeon. He regularly performs Robotic Surgery of the digestive tract organs along with hernia repair, Gallstone removal, appendectomy surgery and gastric sleeve or gastric lap band surgery or gastric bypass surgery (weight loss surgery).
Along with expertise in digestive health, integrative gut surgery and weight loss surgery, Dr Arun holds Fellowship of the Royal College of Surgeons of Edinburgh, UK (FRCS). Dr Dhir is an active member of the ANZ Association of Gastro Oesophageal surgeons (ANZGOSA) and Obesity Surgery Society of ANZ (OSSANZ). He has gained extensive surgical experience, having trained and operated in Australia and overseas.
G.I. Surgery, Laparoscopic, Robotic & Weight Loss Surgery
Dr Dhir's vision is to provide holistic, world class treatment to patients with upper gastro intestinal and general surgical problems. He has a particular interest in laparoscopic (keyhole) surgery and its application in weight loss surgery options for the morbidly obese. He also specializes in revisional surgery for obese patients who have had complications of previous weight loss operations.
Areas of Surgical Focus
Weight loss surgery (Lap Gastric Banding, Lap Sleeve Gastrectomy and Laparoscopic Gastric Bypass or Roux-EN-Y Gastric Bypass)
Surgery for cancer of Stomach and Esophagus (gastric-cancer, oesophageal cancer)
Surgery for gastric reflux disease including Hiatus Hernia repair
General Surgery (Hernia Surgery, surgery for Appendicitis, Gall Bladder Surgery and more)
Endoscopy/Endoscopic Surgery (Gastroscopy & Colonoscopy)