Marjan Saryazdi
Hypnotherapist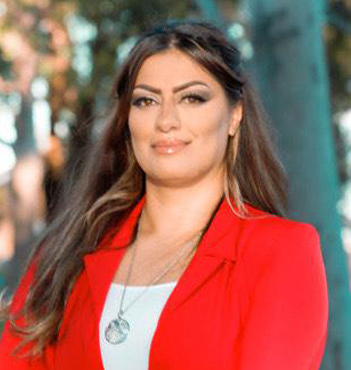 Marjan Saryazdi is a Hypnotherapist, Hypnotherapy and NLP Trainer, master NLP Practitioner and time line therapy techniques.
She also holds a master degree in Clinical psychology, has over 15years' clinical experience in psychotherapy, hypnotherapy and research. Marjan is very personable and approachable and has a real desire and passion to genuinely help people to improve their health, confidence and success.
Conditions treated include:
Overcoming emotional pain, past hurts, rejection, betrayal, anger, guilt, resentment, mood swings, stress, anxiety, fear, terror, post-traumatic stress, trauma, panic attacks, loss of confidence, low self-esteem, social anxiety, depression, complex grief, loss, insomnia, restless sleep, nightmares, improve relaxation and sleeping patterns, unwanted habits e.g. smoking, drinking, overeating, teeth grinding, nail biting, procrastination, being distracted, lack of concentration, increasing motivation to exercise, to change eating habits, sleep and other habits, weight management, chronic pain, arthritis and musculoskeletal problems, chronic fatigue and other health issues, pre and during surgery preparation and post-surgery recovery, reprograming your thoughts for faster healing and effective pain management, stopping negative self talk, self doubts, self sabotage and recurring health/relationship/life patterns, dealing with negative or toxic personal and professional relationships.