Dr Vesna Grubacevic
PhD (Clinical Hypnotherapy), BEc, Author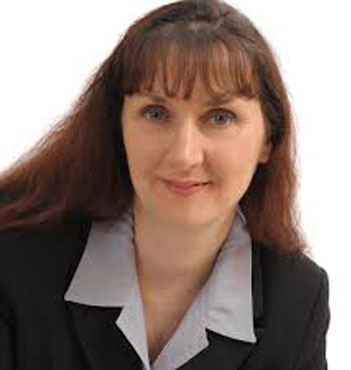 Clinical senior Hypnotherapist
Dr. Vesna Grubacevic is a Clinical Hypnotherapist, Hypnotherapy and NLP Trainer, Trainer and creator of Qt respecti ® techniques and Master NLP Practitioner. She also holds a PhD in Clinical Hypnotherapy and a BEc, has over 18 years' clinical experience in hypnotherapy and over 35 years' business experience.
Her private consultation rooms are located at 108 Mount Dandenong Road, Ringwood East, in Collins Street and East St Kilda. She offers consultations by appointment, as well as certification trainings in Hypnotherapy, NLP and Qt respecti ® techniques for allied health, medical and other practitioners.
Her passion for assisting her clients with a mind-body integrative approach led to her innovative work in developing her own multi-award winning techniques as part of her PhD. These techniques, Qt respecti ®, work on the mind-body-deeper self levels at the same time.
Dr Vesna is also a best-selling author of the book, Stop Sabotaging Your Confidence (which was also gifted to Hollywood and Australian celebrities), a speaker, media commentator and multi-award winner. She is driven by making a profound difference and has dedicated her life to empowering others. Her passion for transformation and empowering others is reflected in her proven track record and the results she achieves with her clients.
Often described by her clients, colleagues and friends as having the highest levels of integrity, professionalism, ethics and congruence, Dr. Vesna lives and breathes all that she teaches her clients. Above all, Dr. Vesna is very personable and approachable and has a real desire and passion to genuinely help people to improve their health, confidence and success. 
Conditions treated include:
overcoming emotional pain, past hurts, rejection, betrayal, anger, guilt, resentment, mood swings.
stress, anxiety, fear, terror, post-traumatic stress, trauma, panic attacks .
loss of confidence, low self-esteem, social anxiety, depression, complex grief, loss.
insomnia, restless sleep, nightmares, improve relaxation and sleeping patterns.
unwanted habits e.g. smoking, drinking, overeating, teeth grinding, nail biting, procrastination, being distracted, lack of concentration, etc..
increasing motivation to exercise, to change eating habits, sleep and other habits.
weight management, chronic pain, arthritis and musculoskeletal problems, chronic fatigue and other health issues .
pre and during surgery preparation and post-surgery recovery.
reprograming your thoughts for faster healing and effective pain management.
stopping negative self talk, self doubts, self sabotage and recurring health/relationship/life patterns.
dealing with negative or toxic personal and professional relationships.
Contact Information
www.qttransformation.com