Mr Harley Wallis
Myotherapist & Podiatrist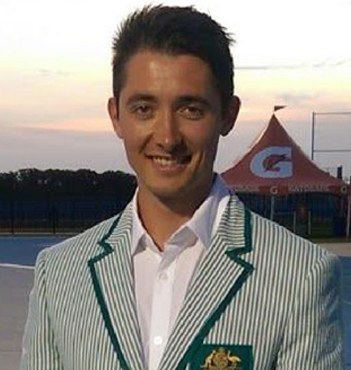 Harley is a practitioner with a strong interest in sports medicine, in particular, sports and occupational issues with the foot, ankle and lower limb as a whole. He has years of experience in musculoskeletal assessment and treatment of the lower limb.
Harley has worked at various elite sports facilities as a myotherapist and podiatrist. For the last 5 years he has travelled with Australia's national track and field team to Germany, Spain, Japan, the Commonwealth Games in Glasgow and the Olympic Games in Rio De Janeiro. On top of this, he has been working clinically with the general public since 2006.
He has the experience and understanding of what stresses are put on the body with sport and daily activities. When treating clinically, he utilises the skills attained from practicing as a myotherapist and combines these with his podiatry knowledge to enhance the assessment, treatment and management of his patients.
Education
Bachelor of Podiatry – Latrobe University graduating 2011
Advanced Diploma of Myotherapy – RMIT graduating 2006
Sport involvement as practitioner
2006 – 2008​ Melbourne Storm Rugby Club
2009 – 2010​ Hawthorn Football Club
2009 – Present​- Victorian Institute of Sport (VIS)
2012 World Junior Athletics Titles Barcelona​: Australian junior track and field team
2013 Training Camp Cologne​: Australian track and field team
2014 Glasgow Commonwealth Games​: Australian track and field team
2015 World Athletics Championships Holding Camp Japan​: Australian track and field team
2016 Rio Olympic Games​: Australian track and field team
2017 World Athletics Championships London: ​Australian track and field team
2018 Gold Coast Commonwealth Games: ​Australian track and field team